Le Garage - January 21-22 - Austin, TX
•
Posted on December 18 2022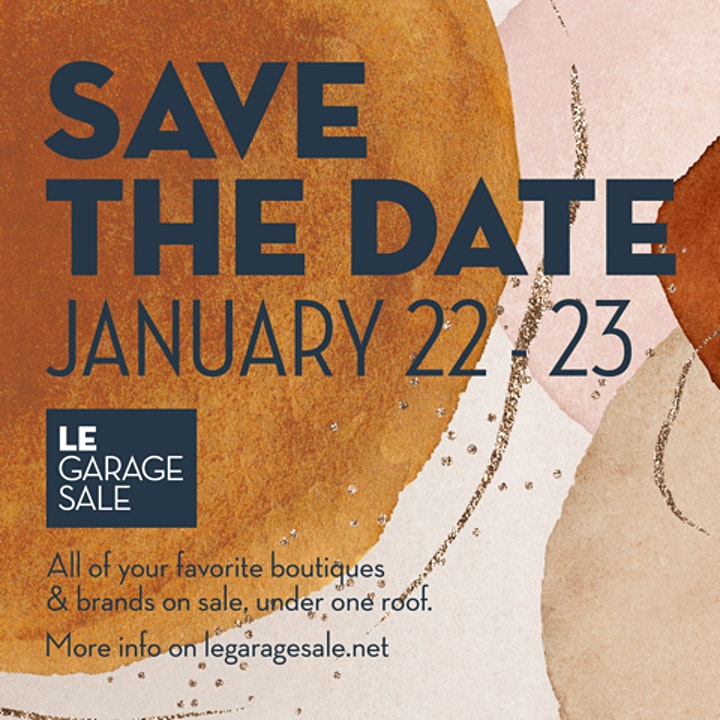 Since 2001, Austin's legendary Le Garage Sale has drawn fashion-conscious shoppers to a semi-annual event that pulls the creme de la creme of Austin's independent boutiques and local labels under one roof where everything is on sale.
Retail dreams are made of these. Le Garage Sale is a highly-anticipated two-day shopping event each January and August that's considered the Barney's Warehouse Sale of the south. An expertly curated mix of 100+ local businesses offer insane, end-of-season pricing for one weekend only.
Ranging from clothes and accessories to home decor and more, Austin's top tier brands and makers bring their signature selection and excess inventory to giddy customers in a one-stop-shop set to a hip backdrop of music, coffee, cocktails and a high energy atmosphere.
An epic, can't-miss event.
Buy Tickets Here: https://www.eventbrite.com/e/le-garage-sale-tickets-223654746367
Saturday, Jan. 21, 9:30 a.m. - 11 a.m.   (VIP Preshop )       
Saturday, Jan. 22, 11 a.m. - 5 p.m. (General Adm)
Sunday,  Jan. 23, 11 a.m. - 5 p.m.  (General Adm)